Spanish police say they have killed five suspected terrorists in the town of Cambrils to stop a vehicle attack, after an earlier one in Barcelona.
The men, wearing explosive belts, were linked to the first attack, police say.
Thirteen people died and dozens were hurt when a van hit crowds in the Las Ramblas area of Barcelona on Thursday. The driver fled and is still at large.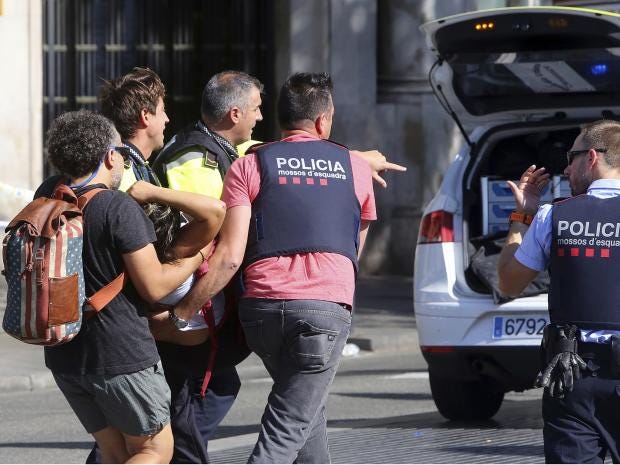 image from The Independent
the original report from http://www.bbc.co.uk/news/world-europe-40971004